Posted in Nails Guide
Is It Possible To Get Cancer Due To Nail Lamps?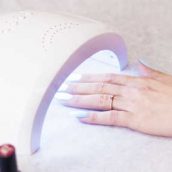 Do you also crush over different nail art and manicure procedure that makes your nail look fab?
Well, you might be saying yes or maybe no, but nails have become the most hyped topic these days on the digital platforms where women are willing to experiment with different dark and light colors to look and improving the aesthetics of their nails.
In addition, we here got a piece of essential news for you that nail lamps cause skin cancer can make the fact that you need to be aware of it.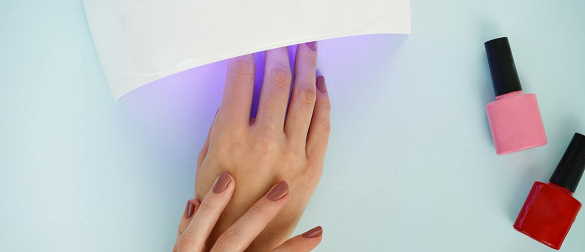 Nail lamps causing harm to the skin?
Different professional treatments are used for improving the visual beauty of your body, and trying for manicures is one of them.
During gel and acrylic nails, your nails are exposed to nails lamps and UV rays for fixing nails for a longer time.
However, you need to consider the fact that you might get skin cancer from UV nail lamps that are a part of the procedure of gel nails.
If you get your nails done with gel manicures frequently, then you need to learn about the fact that you might be at risk of skin.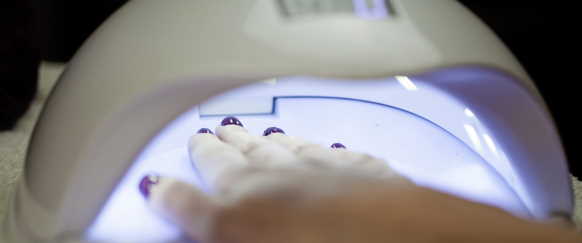 Getting your skin exposed under UV rays frequently would lead to brown sport on the skin, thinning of the skin, increasing bruising, squamous cell carcinoma, and many more health concerns.
Getting gel nails increase the risk of skin cancer, so it is better for you to stick to different manicures practices or nail arts for improving the aesthetics of nails.
If you are willing to get gel nails done, then better to visit a professional salon that is aware of the appropriate timing of keeping your nails under UV rays and the strength of those rays.
However, getting gel nails done from unprofessional places might mess up all the procedures.